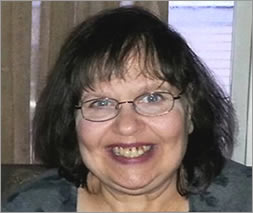 Runner Up
Eva's Story
I stood at the door and knocked with nervous anticipation. This was one of my very first clients as a home health care aide and I didn't know exactly what to expect. Sure, I reasoned with myself as I waited for someone to answer the door, had I not cared for my mom and taken care of her. I had also cared for my father and taken care of him in a comatose condition before he passed away. But that was my father and mother. I had known them all my life and they were my family. I didn't know this client at all. I didn't know what was on the other side of the door.
I was jolted back to reality when the door opened and I stood face to face with a beautiful woman named "Jula." She invited me in and at once we seemed to have a wonderful "connection." Jula used oxygen, had COPD, diabetes and high blood pressure. Her physical ailments were many but I was thankful she always portrayed a good attitude. The very first time in her house, she ushered me into the kitchen and showed me a stack of dishes that went around the kitchen, twice I think. She had been in the hospital and had just arrived home a few days ago. Cleaning the kitchen was too much for her in her weakened condition. Dirty dishes were my specialty and as I set to work cleaning and scrubbing and putting everything in order, I was thankful that I would make Jula coffee and we would sit on many occasions and coffee clutch between cleaning kitchen, bathrooms, bedrooms, laundry, dusting the front room, running the vacuum, making the bed, and on and on. The work was never ending. You know, much like at home. Often times Jula and I would go to the Walmart to pick up her prescriptions or go shopping. We would take trips to the post office and the bank. Many times, I accompanied Jula to the doctor when she wasn't feeling well when she was sick from a cold or the flu.
I fed Jula's cat. His name was Dog. I shoveled her ramp and cleaned off her car. I took her garbage out and dusted and cleaned some more. We laughed and talked and had fun putting up her Christmas decorations. We shared so much and I learned so much.
In the winter months, I thought Jula was sending me to the store by myself because the weather was cold and her COPD was "acting up." It was in the spring when the snow melted that I noticed a turn for the worse in Jula. She now sent me to the store by myself to pick up her prescriptions. Every time I went to Walmart, the girls behind the pharmacy desk would always ask how she was doing. I would always reply, "fine" and wondered if she was.
Jula passed away only eight months after I met her. I would not trade that eight months for anything. Often times when I am on the expressway and I pass the exit I used to take to her house, I think about all the good times we had. How we used to coffee clutch, talk, laugh and share each other's lives. I will see Jula again and we will laugh and talk.
Today, I stand at a door and knock with the same nervous anticipation I had with Jula so long ago. But then I remember the person who answers the door might not just be another client, but might wind up being a very good friend.
Shield HealthCare's
13th Annual
Caregiver Story Contest
Shield HealthCare recognizes the demanding roles and responsibilities of today's caregivers. Whether you are a family caregiver or a home health professional, we would like to hear your story about "What Makes Caregiving Rewarding?". Submit your story for a chance to win a prize!
Top 3 Story Winner Prizes
$500 American Express Gift Card
One-year subscription to Today's Caregiver Magazine
Commemorative Wall Plaque
Top 5 Runner-up Prizes
$150 American Express Gift Card
One-year subscription to Today's Caregiver Magazine
This year's Caregiver Story Contest is over, but sign up for our newsletter for announcements and updates about next year's contest.
Sign Up