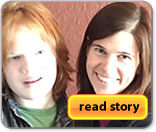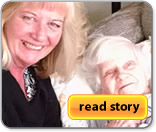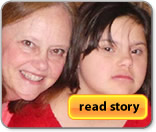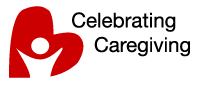 Shield HealthCare recognizes the dedication and daily challenges of caregivers. Our annual caregiver story contest on "What Makes Caregiving Rewarding?" is a special way to honor caregivers and provide an encouraging forum to share inspiration. Whether you are a family caregiver or a home health professional, we welcome your story about the rewards of being a caregiver.
Top 3 Story Winner Prizes
$500 American Express Gift Card
One-year subscription to Today's Caregiver Magazine
Commemorative Wall Plaque
Top 5 Runner-up Prizes
$150 American Express Gift Card
One-year subscription to Today's Caregiver Magazine
View this year's contest winners!
This year's Caregiver Story Contest is over, but sign up for our newsletter for announcements for next year's contest.

Contest details:
Please submit your story online at www.shieldhealthcare.com, or email your story ("submission"), or mail your story to Caregiver Story Contest at Shield HealthCare. Submissions must be one (1) page in length (600 words or less, or 3,500 maximum characters long) Typed or handwritten for mailed in entries. Entries must include your first and last name, mailing address and phone number with area code to qualify. Do not include confidential or protected healthcare information or actual names of patients. There is a limit of one entry per person. The contest will begin on 9/8/14 and end on 11/30/14. Entries must be postmarked, emailed with confirmed receipt by 11/30/14. At least one independent party will judge the entries. The decision of the judge(s) will be final. Previous winners and employees of Shield HealthCare are not eligible to enter. Shield HealthCare may publish and use entries and photos for publication at no cost to Shield HealthCare. Contest winners will be notified by phone or mail by 12/19/14. Other restrictions apply. Official contest rules are available by mail request and posted on www.shieldhealthcare.com.