99% of our customers would recommend us to friends and family.
— *2016 annual customer survey conducted by Press Ganey Associates Inc.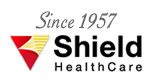 Shield Healthcare has been a leader in medical supplies for care at home since 1957. Count on Shield Healthcare to provide you the brand-name supplies you know and trust, shipped discreetly to your door.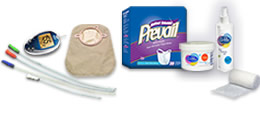 Brand-Name Medical Supplies
Select from thousands of name brand products for Incontinence, Ostomy, Urological, Enteral Nutrition, and more. Call toll-free 1-800-765-8775 or order online 24 hours a day.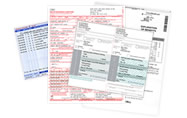 We handle the billing
A reimbursement specialist will obtain all authorizations and documentation required for billing and double-check it all for accuracy. All authorized orders are processed on the same day authorization is received.