99% of our customers would recommend us to friends and family.
— *2016 annual customer survey conducted by Press Ganey Associates Inc.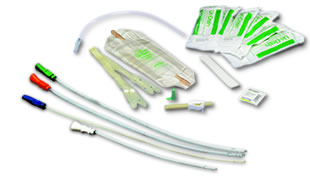 Urological Supplies
With more than 50 years of urological product expertise, you can count on Shield HealthCare for your specific needs.

We offer a wide variety of product choices from leading manufacturers to suit your lifestyle and ensure the best possible fit and overall comfort.
Foley or Intermittent Catheters

Catheter
Insertion Tray
Lubricant
Gloves
Irrigation Trays
Irrigation Solutions
Irrigation Syringes
Catheter Tube Holder
Leg Bags and Leg Straps
Quick Drain Clamp
Night Drain Bag or Bottle
Appliance Cleaner and Brush
Underpads
Skin care products

External Catheters

Condom Catheters
Tape or Foam Strips
Adhesives
Adhesive Removers
Skin Barrier
Leg Bags
Leg Straps
Night Drain Clamp
Quick Drain Clamp
Cleaning Solutions
Tubing/Clamps/Connectors
Skin Care Products